(N) Fodnaheia`s Kull nr. 37
Click on the pictures/names to get more information
KITTENS BORN, 6 september 2010
after
MOR: EC (N) Fodnaheia`s Noomi, JW, DSM, DVM, DM

NFO n 09 24, Brunspottet og hvit

HCM-testet: u.a. sep-09

GSDIV: testet fri

Pedigree
FAR: EC S* Aristo Limaz Jacque Vegas

NFO d 09 22, Rødtabby og hvit

HCM-testet: u.a.

GSDIV: testet fri
(N) Fodnaheia`s Litter 37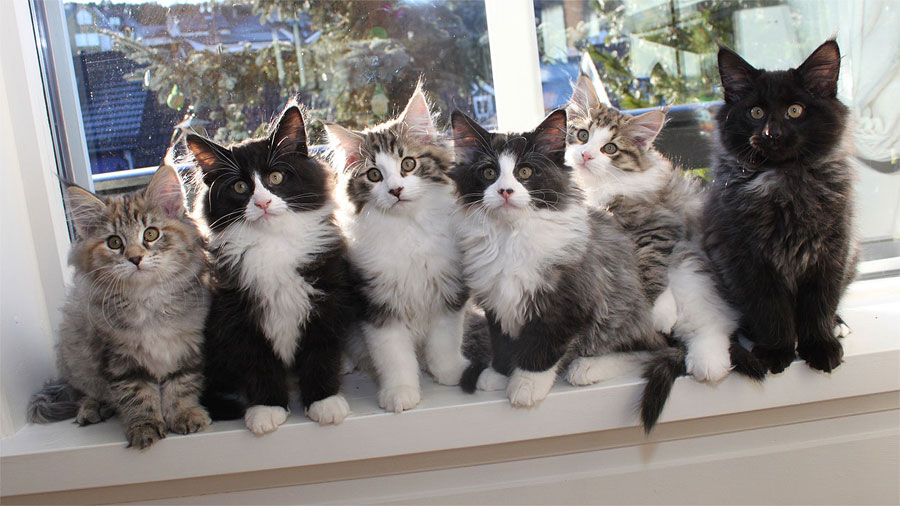 Kamikaze, Sangria, Galypso, Mojito, Bellini, El Toro - 11, 5 weeks

-----------------------------------------------------------------------------
Photos from newborn to 12 weeks old
Tusen TAKK Maria og Peter for at Noomi fikk møte deres SUPRE Jack!!!
Han har vært vår faviss i alle år!!!! ;-)
Kattungene i dette kullet ..fikk navn etter drinker :-)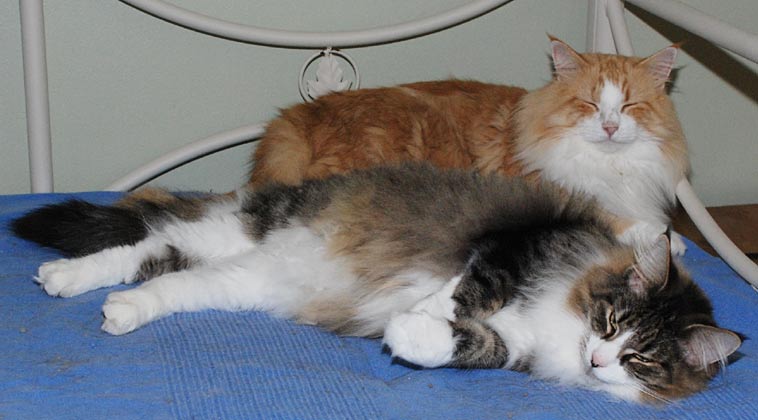 Noomi og Jacken - 27.06.2010 :-)

© Please note: All the photos, text and backgrounds are copyrighted images. Design: Linda Reiersen

.